MEETING OF PROJECT PARTNERS
In March, a meeting of project beneficiaries was celebrated in Casa Grande (Jaén). There, the progress made so far and the problems that arose during the first months of the project were exposed. Once again, the willingness of all partners to listen and help to resolve any incident occurred was demonstrated.
VISIT OF NEEMO
We had the pleasure of receiving the visit of NEEMO (technical support of the LIFE program) to monitor the status of Olea Rgenera project in Casa Grande (Jaen), place where the prototype is. During the visit, advances made so far and necessary documentation, such as time sheets or account statements, were shown. NEEMo monitor helped us to understand better the basis for a good technical and economic justification.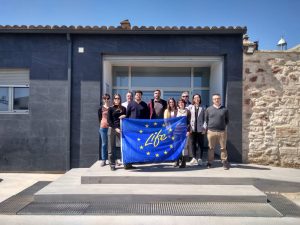 LAUNCH OF WEBSITE
You can find all project information in our website:
LIFE EVENT ORGANIZED BY INFO REGION OF MURCIA
We attend an event organized by INFO Region of Murcia in May. There, details of our project were exposed and impressions were exchanged with professionals from INFO and Aema.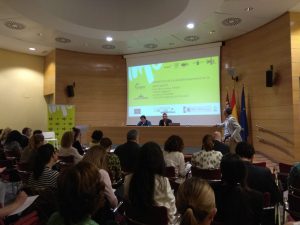 LIFE REGROW TECHNICAL EVENT
We were invited to LIFE REGROW technical event in Mora (Toledo). There, we were able to know the excellent work that the professionals of this european project are doing.
We also had the pleasure to know LIFE TECMINE.  We shared experiences with them, and deepened in their interesting ideas for restoration of mining areas.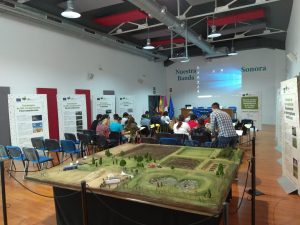 LIFE OLEA REGENERA IN EXPOLIVA 2019
Our partners attended international fair of olive oil, Expoliva 2019. There, contact with several companies in the olive oil sector interested in our project was established. Olea Regenera is focused on circular economy and waste valorization. Our proposals had great acceptance because there are a great concern about environment and waste generation.
STEERING MEETING
In June was celebrated the second steering meeting of the project LIFE Olea Regenera in CEBAS-CSIC. This meeting served to expose all the achievements and thus plan the new steps to be taken in each of the future actions. We are very satisfied of it and all partners are prepared to follow working hard in the project.